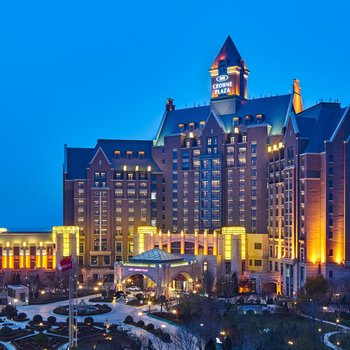 The Crowne Plaza Tianjin Jinnan (Tianjin Jingji Huangguan Jiarijiudian) is 33 kilometers from Tianjin Binhai International Airport. Located inside of Jingji Golf Course, guests enjoy easy access to other parts of the city with the nearby Jinjin and Jingang Expressway.
All rooms feature flat-screen televisions, satellite channels, work desks with ergonomic seats and high-speed Internet access.
A great breadth of culinary options means food fans have plenty to choose from. Menus serve everything from Asian to Western cuisines.
For those in need of venues for their functions, there are 14 conference rooms available for booking.